Get on the waitlist for our innovative AI software!​
We've engineered a software solution that'll redefine the way marketers and entrepreneurs work, boosting productivity and amplifying results.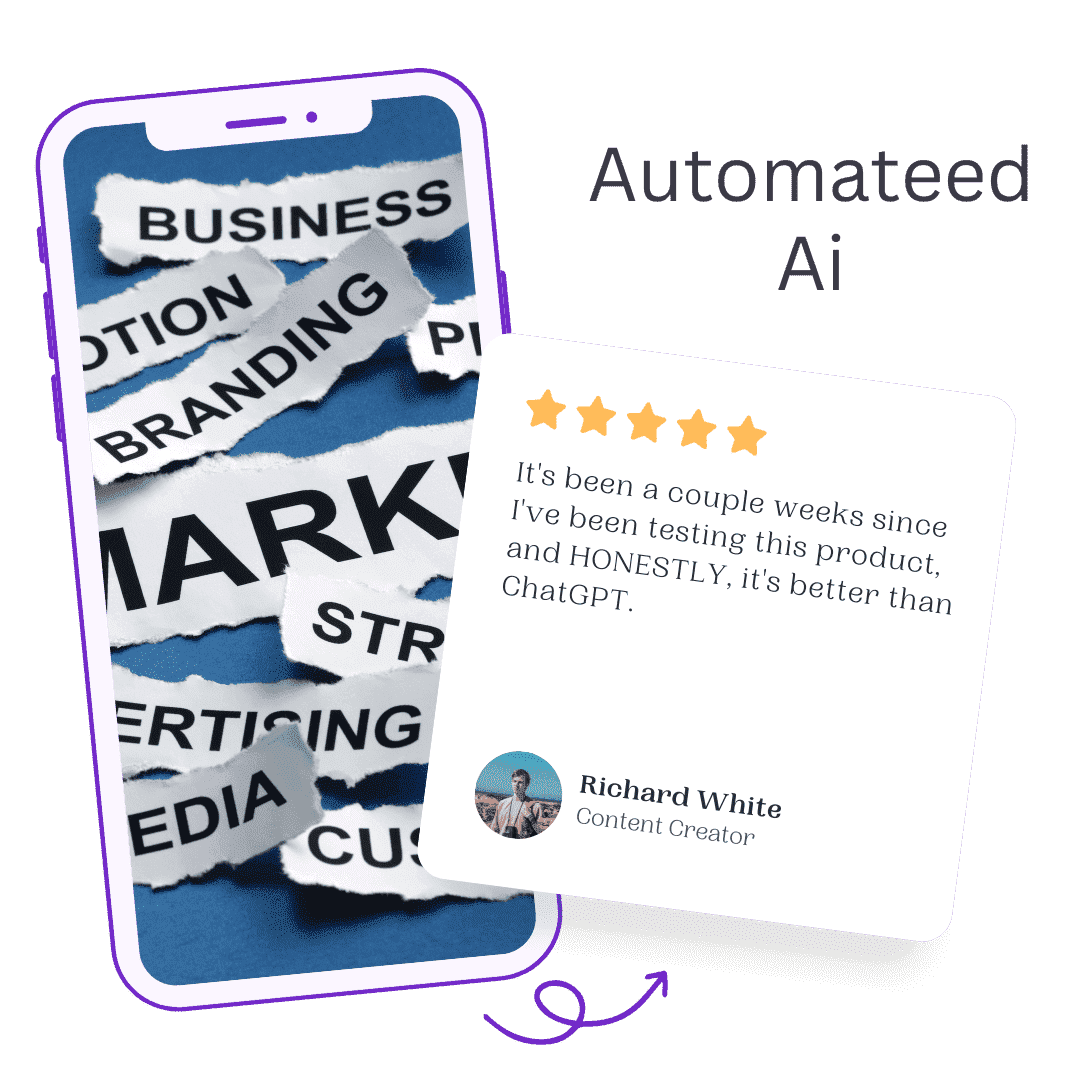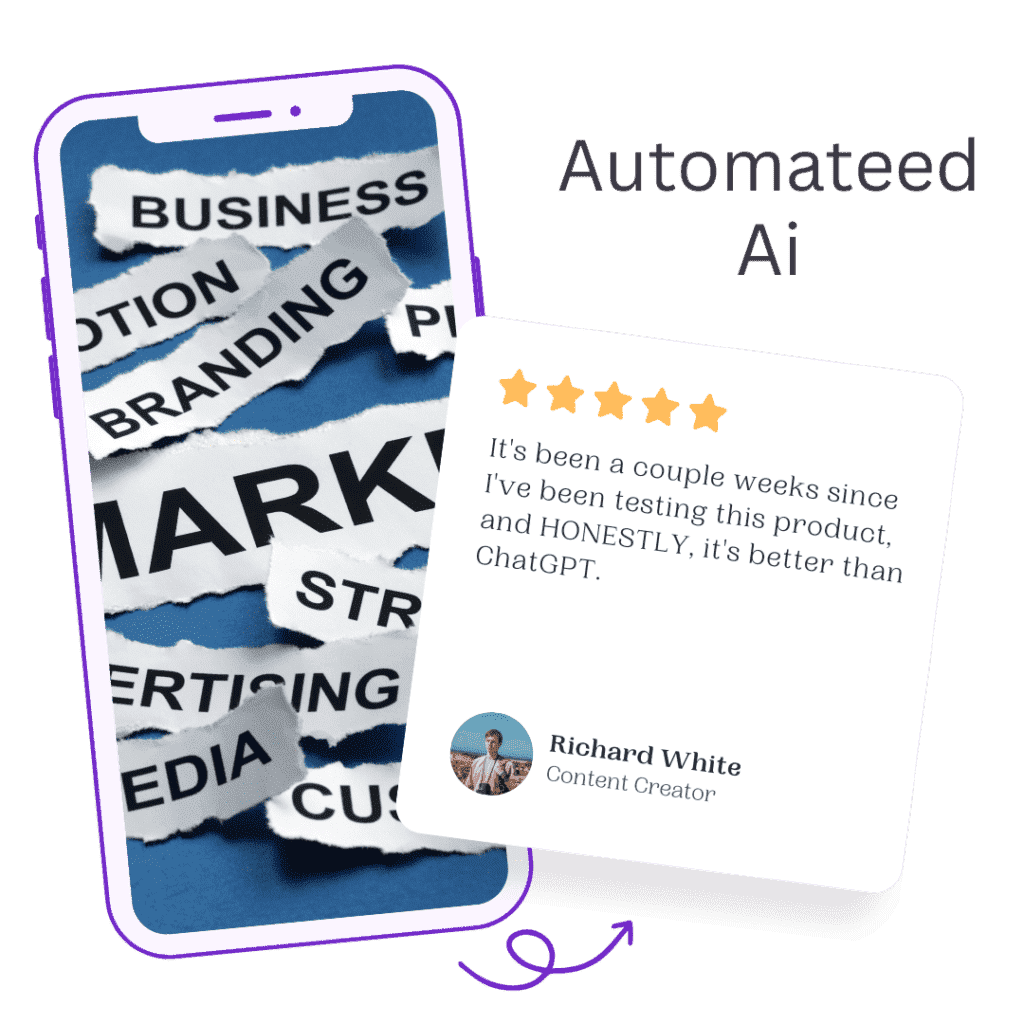 For all the pioneers in marketing, whether you're an experienced marketer or a motivated entrepreneur, Ai Automateed will be your indispensable partner.
Here's how Ai Automateed can revolutionize your operations:
Creating full marketing plans
Making and writing posts for Facebook, Instagram, and LinkedIn
Coming up with blog post ideas and writing interesting blog content
Writing convincing ad text for social media ads
Creating detailed profiles of your ideal customers
Writing detailed descriptions for your online store's products
Thinking up and writing YouTube video scripts
Making scripts for your promotional videos
Coming up with ideas for TikTok/Shorts video content
Making and writing persuasive sales emails
Translating content easily into any language
And MUCH MORE!
Join the waitlist!