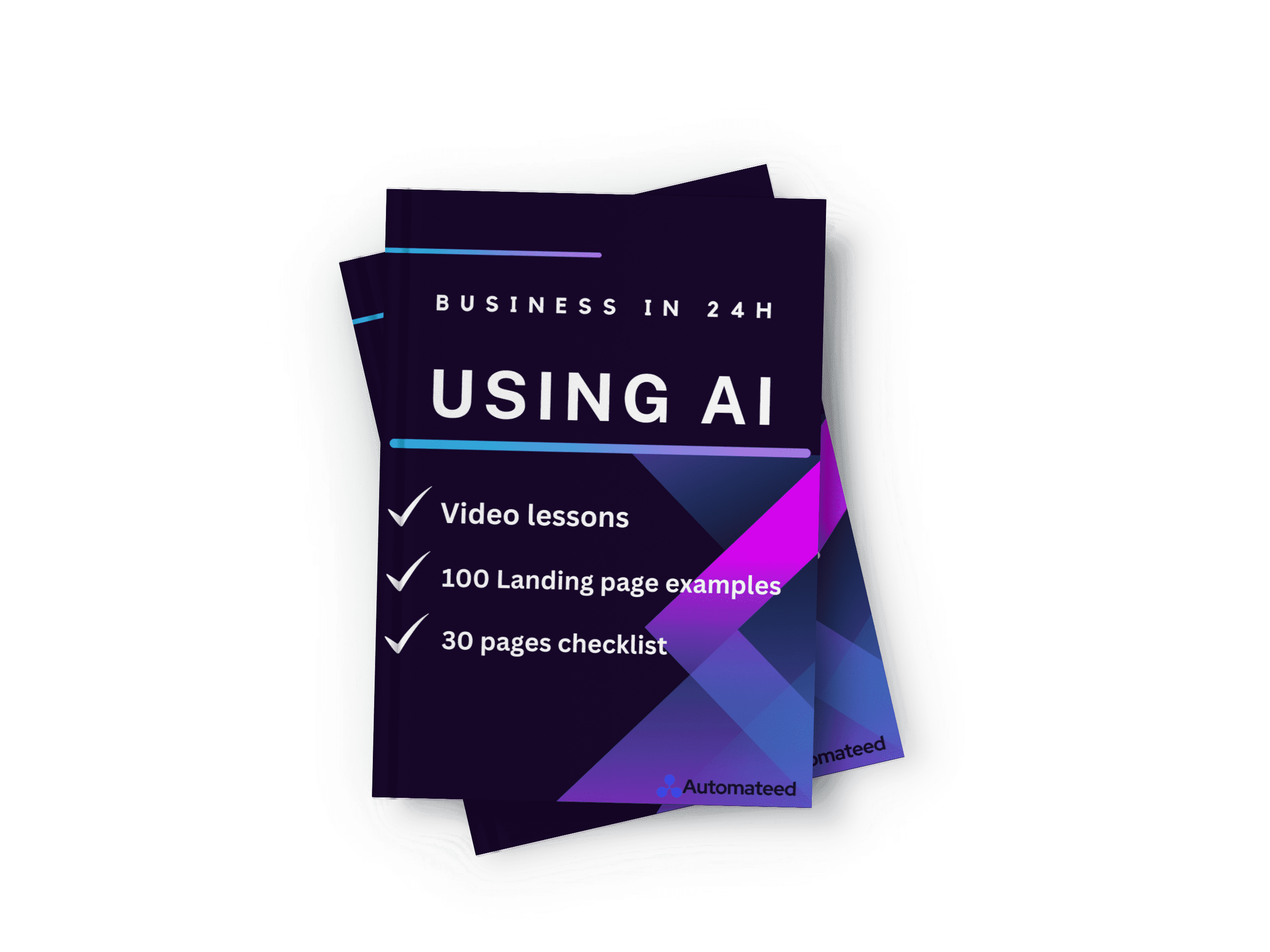 Free checklist to Launching your Business in 24 HRs
(using Ai)
Where should I send the checklist?
All set to go before tomorrow's sunset, generating income.
It includes:
Over 30 pages
Video lessons
100 Landing page examples
Unlock the AI-Powered Blueprint to Business Success!
Before you dive into the revolutionary world of AI-driven business, we have a special treat just for you! But act fast – it's available only for the next 48 hours!
"The Ultimate Checklist: Starting a Business in Less Than 24 Hours Using AI"
Discover the streamlined steps that take the guesswork out of launching a successful business in record time! With this checklist, you'll:
Get a quick overview of the essential steps detailed in "Launch Express."
Stay organized and on track as you implement the powerful strategies from the book.
Jumpstart your business journey with AI, ensuring no critical detail is overlooked.
Why You Need This Checklist:
Speed: Time is money! This checklist accelerates your journey, ensuring you hit the ground running.
Bulletproof: It has actionable steps that hit the mark EVERY SINGLE TIME
Efficiency: Avoid common pitfalls and ensure you're always moving in the right direction.
Clarity: No more second-guessing! Every step is clearly outlined, making the process a breeze.
It's FREE
Here's the Catch: This invaluable checklist is exclusive and available for a limited time. In fact, we're only releasing it to the first 100 people who sign up. Many have already grabbed their copy. So, the clock is ticking…
Enter Your Email Above and Get Instant Access to the Checklist Before It's Gone!
Bonus: By signing up, you'll also receive exclusive insights, tips, and updates related to AI-powered business strategies!
---
Your Business Transformation is Just a Checklist Away – But Time and Spots Are Running Out! Act Now!